Meet Dr. Albert Johary and His Family
Dr. Albert Johary has been practicing Internal Medicine in metro Atlanta since receiving his M.D. degree in 1990. A graduate of the University of Florida, Dr. Johary received his Bachelor of Science degree with High Honors in Microbiology and Cell Science. He received his medical degree from the University of South Florida College of Medicine in Tampa, Florida, and completed his internship and residency training at the Emory University Affiliated Hospitals in Atlanta, Georgia.
He was a partner in the largest, private multi-specialty group in Atlanta, Atlanta Medical Associates, LLC, prior to starting his solo practice in 1998. Currently, Dr. Johary's private practice is in the heart of Dunwoody Village. Dr. Johary has privileges at Emory Saint Joseph, Northside, and Emory Johns Creek Hospital. In addition, he has consulting privileges at Peachford Behavioral Health Systems in Dunwoody.
The doctor is very active in organized medicine, serving for two decades, on the Board of Directors of the Medical Association of Atlanta. Dr. Johary has met with legislators both locally and in Washington DC to discuss health care policy. In addition, Dr. Johary has served as "Doctor of the Day" at the Georgia Capitol volunteering his services to give medical care to legislators and their staff. In the past, Dr. Johary has served as Chairman of the Healthcare subcommittee for Congressman Tom Price (District 6 – GA). He has also served as Chairman of Medicine at Emory Dunwoody Hospital. Dr. Johary had been featured in numerous medical segments from various media venues such as the "Ask the Doctor" program on WSB AM radio. CNN, the Anderson Cooper Show, Channel 5 Alive local news, and Sandy Springs Radio.
Dr. Johary has been an active instructor of medical students and residents for over two decades. Dr. Johary Currently serves as a Clinical Professor of medicine for the Medical College of Georgia. He teaches 3rd and 4th-year students from Emory, MCG, and Mercer. He has been the recipient of several Teaching Awards for his dedication to medical education.
Our doctor and his staff pride themselves on being very personable and attentive to their patients' needs. He and his staff are able to work together to provide quality healthcare in a warm, compassionate environment. Dr. Johary and his staff enjoy their work, and it shows.
Dr. Johary has been married to his wife, Marielle, for over 25 years. They have 3 children AJ (22) Alex (17) and Christine (17). Dr. Johary enjoys CrossFit, Travel, Music, Theatre, spending time with his family, and supporting his Lebanese culture by co-hosting Atlanta's annual St. Jude Magic Carpet Ride gala, serving in the leadership of the Southern Federation of Syrian Lebanese American Clubs and Atlanta's Cedar Club of Atlanta, along with serving as President of the National Federation of Syrian Lebanese Americans for the past decade where he has organized 3 trips to Lebanon.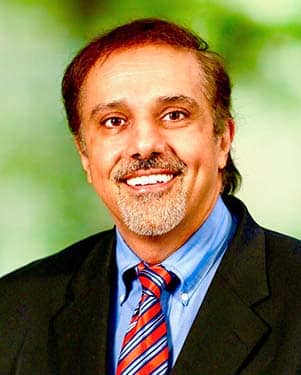 Albert F. Johary, MD
1320 Center Drive, Suite 100
Dunwoody, Georgia 30338
Phone: 770-730-8908
Fax: 770-730-8230
Emory Johns Creek Hospital

6335 Hospital Parkway, Suite 305
Johns Creek. GA 30097
Phone: 770-730-8908
Fax: 770-730-8230
The office is open on the 1st & 3rd Tuesday
of the month from 9 am-12 pm